Executive Assistant: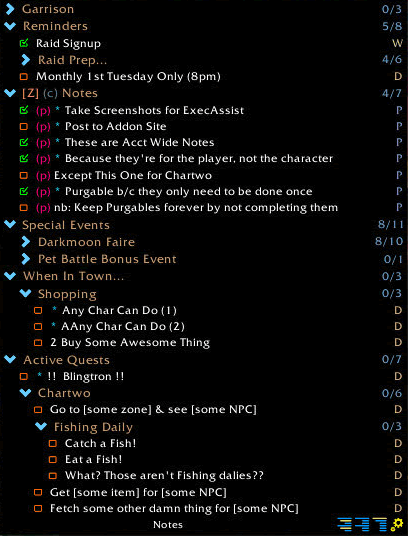 Some days don't you wish that you were important enough to have your own Executive Assistant? Someone to keep track of all your to-dos, appointments and notes? If you can't afford their salary, this addon might be the next best thing - and it will do it for all of your characters, for free! This addon can help you out so much, I'm not even going to try to list all of its features, but will just link you to the download page instead.



Check it out here.



For previous Picks of the Week, visit our PotW archive forum.

Are you the author of a mod that you think belongs in this spotlight? Just upload/update it to WoWInterface, and it will automatically be considered for that week's Pick.