QuestBuster: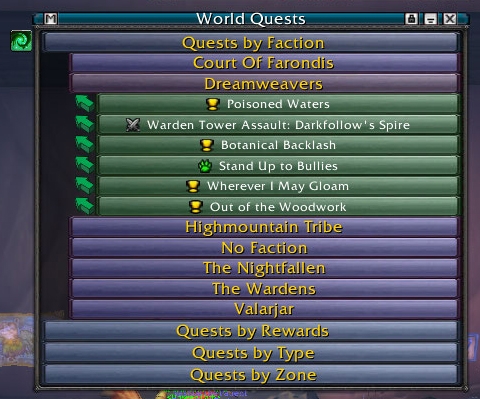 Do you wish that you could just view a list of all of the day's world quests at once instead of having the scour the map? Perhaps have them sorted by faction or by reward, rather than zone? QuestBuster offers you these features and more to save your time and sanity. Other features include TomTom integration and the ability to auto-select a reward when repeating world quests in the future.

Check out this addon by visiting its download page.



For previous Picks of the Week, visit our PotW archive forum.

Are you the author of a mod that you think belongs in this spotlight? Just upload/update it to WoWInterface, and it will automatically be considered for that week's Pick.