World Quest Tips & Timers: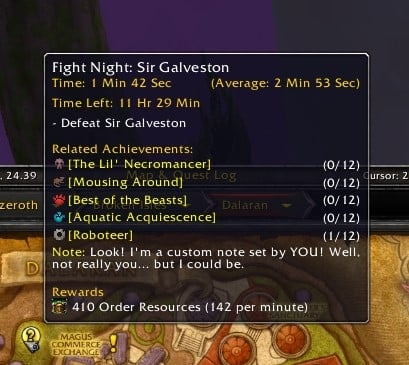 Characters who have access to world quests may find themselves needing a way to jot down a note or two about a tricky location. Or perhaps they are wondering just how quickly they solved the Enigmatic quest - and if it was faster than last time or faster than their average time. These are some features of World Quest Tips & Timers. It has many more, with others on the way.

See what it can do here.



For previous Picks of the Week, visit our PotW archive forum.

Are you the author of a mod that you think belongs in this spotlight? Just upload/update it to WoWInterface, and it will automatically be considered for that week's Pick.