Auto Track Zone Quests:




Is you quest tracker littered with quests from other zones or instances? I know this was an issue for me in WoD. This addon will take care of that for you by only tracking quests for the zone you are currently in. This will keep your quest tracker neat and tidy, making it easier to track what's important, and to find your world quest info at the bottom of the list.

You can try it out by getting it here.



ObeliskMinimap: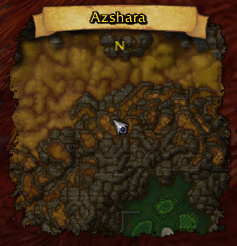 Are you getting bored with the basic minimap? This addon reskins the minimap while still making it feel like it belongs in the default UI. It also removes all extra buttons from the minimap, placing them beneath it or within a togglable frame. Lastly, it adds the extra features of scroll-wheel zoom and a coordinates display.

Give your minimap a new look and download this addon here.



For previous Picks of the Week, visit our PotW archive forum.

Are you the author of a mod that you think belongs in this spotlight? Just upload/update it to WoWInterface, and it will automatically be considered for that week's Pick.