WoWInterface
(
https://www.wowinterface.com/forums/index.php
)
---
Pick for 3/26: BonusRollPreview (updated)

BonusRollPreview: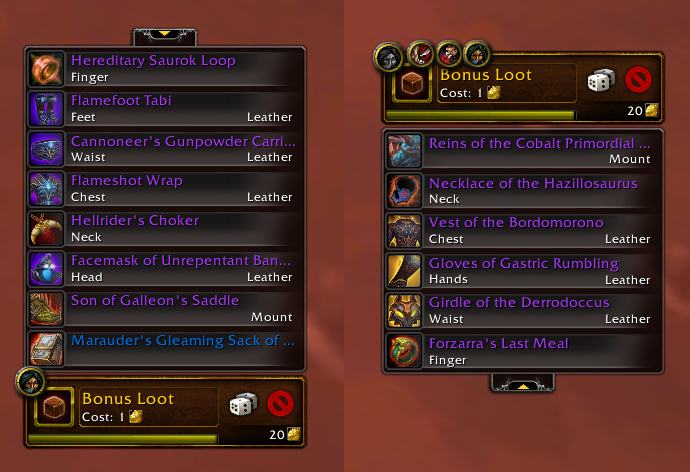 Originally known as HabeebIt, this addon was the result of a request on reddit. Supporting encounters from MoP, WoD and Legion, this addon allows you to see possible items to be gotten from a bonus roll after looting a boss. The list opens right from the bonus roll window, without you needing to look in the encounter journal or on Wowhead. There is even a button to view the loot as a different spec for your class.
Know what your chances are, without feeling rushed. Get this addon
here
.
For previous Picks of the Week, visit our
PotW archive forum
.
Are you the author of a mod that you think belongs in this spotlight? Just upload/update it to WoWInterface, and it will automatically be considered for that week's Pick. :)
---
The spec buttons actually changes the loot specialization.
All times are GMT -6. The time now is

03:53 AM

.
vBulletin © 2020, Jelsoft Enterprises Ltd
© 2004 - 2020 MMOUI