WoWInterface
(
https://www.wowinterface.com/forums/index.php
)
---
Pick for 9/3: gmFonts (updated) & QuestGuru (updated)

gmFonts: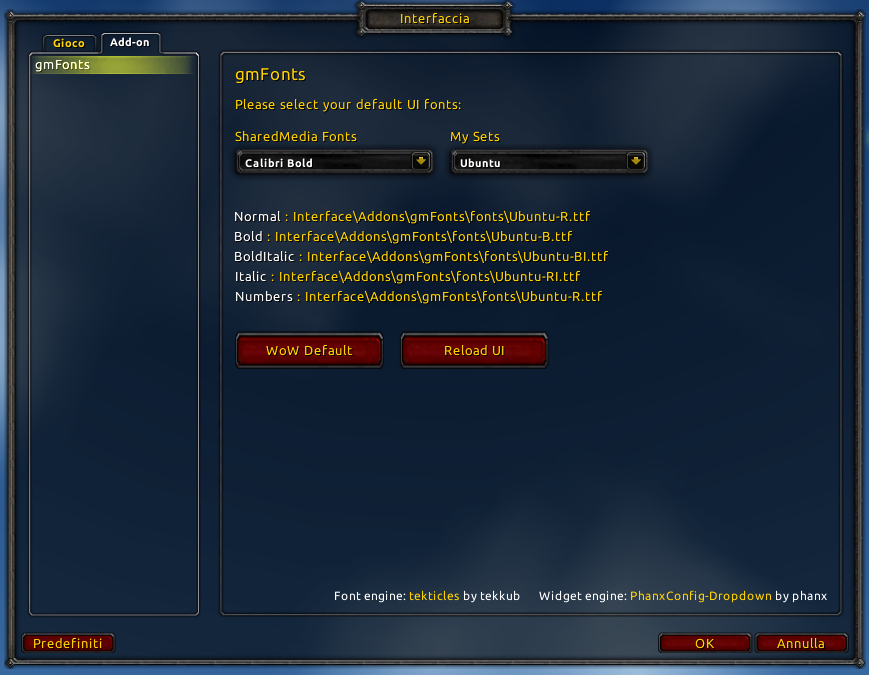 Do you get bored of the fonts in the default UI? There is a way to
manually override
the fonts in the game, but wouldn't it be nice to have an addon that could do it on the fly for you? So you could see whichever style you are in the mood for that day? gmFonts includes plenty of fonts to choose from, and also uses LibSharedMedia. This means that it has access to any fonts added by other addons that use the same library, and those addons can use the fonts included with gmFonts.
Give it a go, and download the addon
here
.
QuestGuru: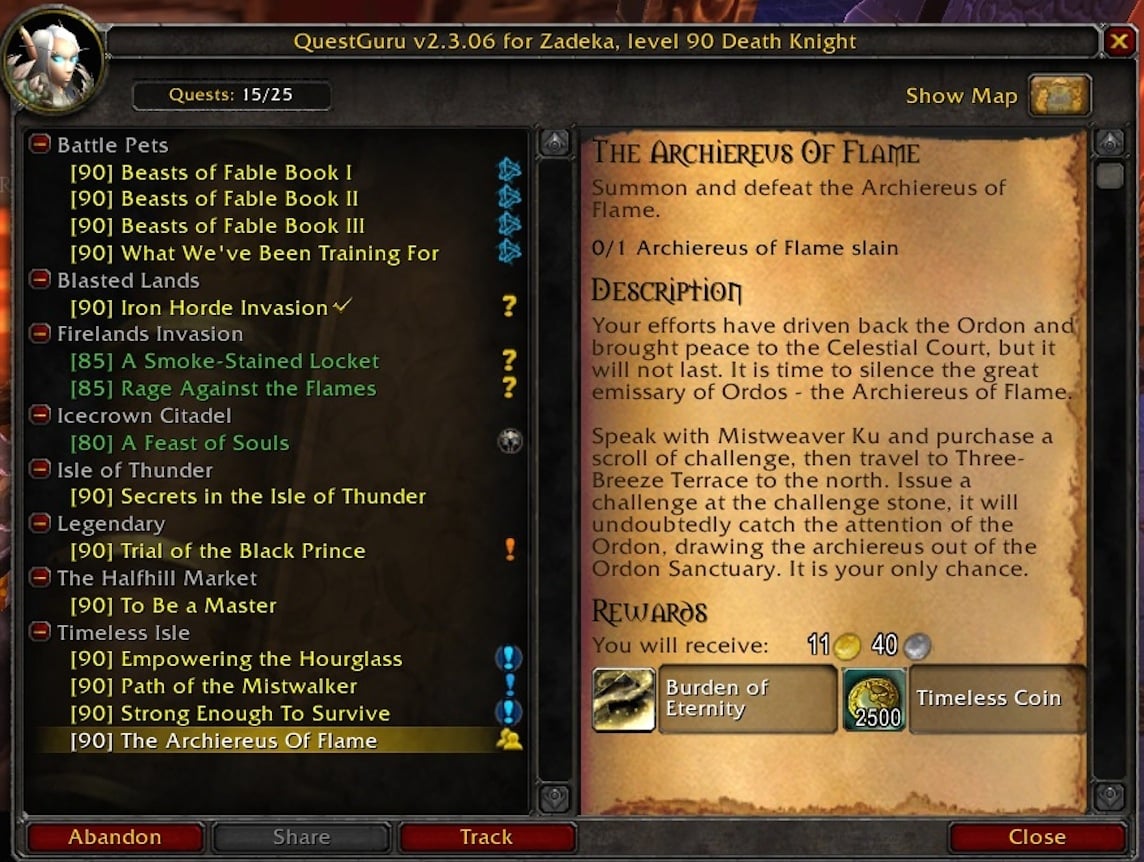 Do you miss the look of the old quest log? Are you needing a few extra features for your quest log usage? QuestGuru adds levels to each quest in your log and colors them by difficulty. It also adds icons to the list for the type of quest in your log (account-wide quest, daily, dungeon, etc.) and can play sounds upon quest completion. The current iteration of QuestGuru has been rewritten from scratch after the default UI's quest log overhaul in 6.0. As such, it is slowly getting back to the feature set that it used to have back in the day.
Check out all its current features by
trying it out yourself
.
For previous Picks of the Week, visit our
PotW archive forum
.
Are you the author of a mod that you think belongs in this spotlight? Just upload/update it to WoWInterface, and it will automatically be considered for that week's Pick. :)
All times are GMT -6. The time now is

02:58 PM

.
vBulletin © 2020, Jelsoft Enterprises Ltd
© 2004 - 2020 MMOUI