WoWInterface
(
https://www.wowinterface.com/forums/index.php
)
---
Pick for 11/6: BetterClassHallMissions (new)

BetterClassHallMissions: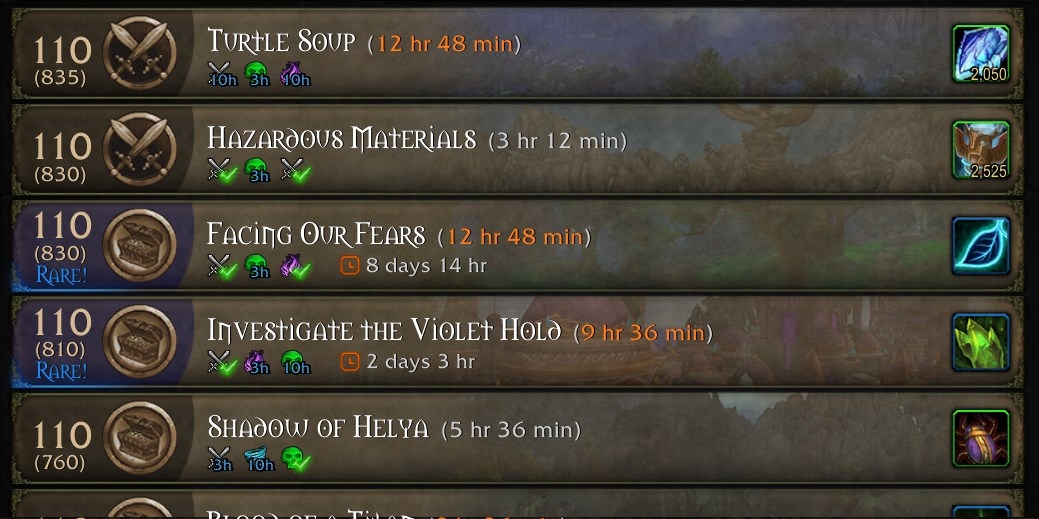 Trying to decide which missions to send your challengers and troops on? This addon alters the display of your order hall missions list to one more like that of the mobile app. This means that more information is available at a glance, rather than needing to view any tooltips. See which threats need countering (and if you can counter them or not), how much longer you'll have the mission available in your list for, and how much artifact power the reward provides.
Make your mission selection smoother by getting this addon
here
.
For previous Picks of the Week, visit our
PotW archive forum
.
Are you the author of a mod that you think belongs in this spotlight? Just upload/update it to WoWInterface, and it will automatically be considered for that week's Pick. :)
All times are GMT -6. The time now is

02:53 PM

.
vBulletin © 2020, Jelsoft Enterprises Ltd
© 2004 - 2020 MMOUI