WoWInterface
(
https://www.wowinterface.com/forums/index.php
)
---
Pick for 12/24: Can I Mog It? (updated)

Can I Mog It?: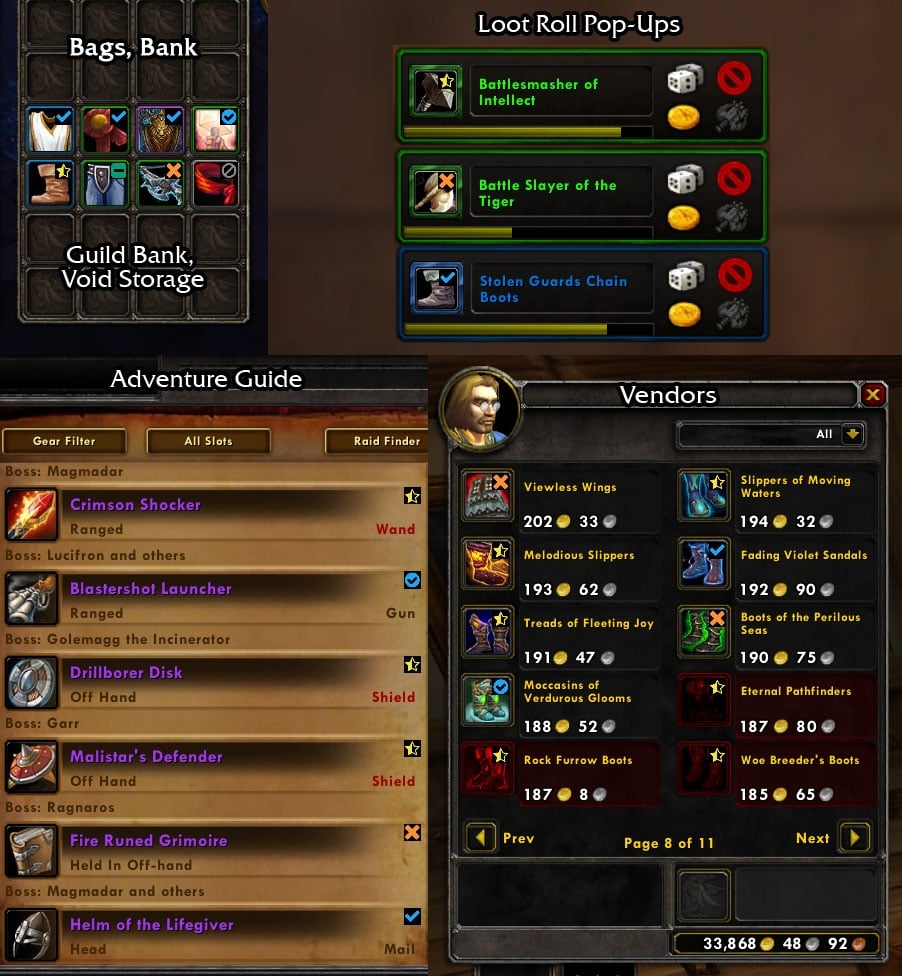 Have you ever found yourself wondering if you have learned an item's appearance before vendoring or disenchanting that item? That question slows down the entire process - especially when you are going through multiple items at once. This addon adds a simple overlay icon in your inventory that lets you know if you haven't learned the appearance, if a different character can learn the appearance, etc. In addition to your inventory, this overlay is added to the auction house, vendor windows, and more! Lastly, this addon also adds a status counter to the transmog sets list, and shows in an item's tooltip which set that item's appearance belongs to.
Check out all this addon can do, and up your transmog game. You can get it
here
.
For previous Picks of the Week, visit our
PotW archive forum
.
Are you the author of a mod that you think belongs in this spotlight? Just upload/update it to WoWInterface, and it will automatically be considered for that week's Pick. :)
All times are GMT -6. The time now is

05:45 PM

.
vBulletin © 2020, Jelsoft Enterprises Ltd
© 2004 - 2020 MMOUI