WoWInterface
(
https://www.wowinterface.com/forums/index.php
)
---
Pick for 10/14: xanGoldMine (new) & WQAchievements (updated)

1 Attachment(s)
xanGoldMine: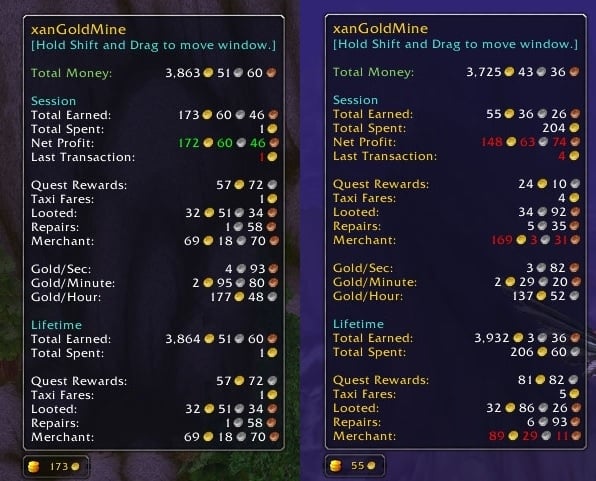 Have you ever wondered how much gold you have made in a day? Or how much you have spent on repairs? This addon keeps track of all of your monetary stats, both per session and over time. It can even calculate your gold per hour/minute/second for the really curious, or those looking to maximize their farming strategies.
You can get xanGoldMine
here
.
WQAchievements:
Would you like to be alerted when a certain world quest is available? This addon can alert you when a world quest is up that is needed for an achievement. But wait - there's more! It can also let you know about world quests that award mounts, pets, reputation, currency, toys, item upgrades... You can even enter in a custom world quest or reward to watch for that might not be in the settings. It watches for both Legion and Battle for Azeroth world quests.
You can grab this one
here
.
For previous Picks of the Week, visit our
PotW archive forum
.
Are you the author of a mod that you think belongs in this spotlight? Just upload/update it to WoWInterface, and it will automatically be considered for that week's Pick. :)
All times are GMT -6. The time now is

04:15 PM

.
vBulletin © 2020, Jelsoft Enterprises Ltd
© 2004 - 2020 MMOUI