MiniLoot: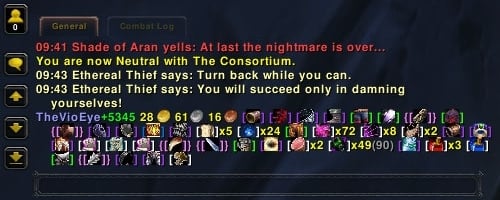 Did you run an instance and get annoyed with how your chat frame was overrun with lines of experience and reputation gains, gold, loot, and quest items? Wish they could be condensed somehow? This addon joins the ranks of Jim Gaffigan, Rodney Dangerfield and Bob Hope as a master of one-liners. And it has even been updated for Legion already.

Check out all its features here.



For previous Picks of the Week, visit our PotW archive forum.

Are you the author of a mod that you think belongs in this spotlight? Just upload/update it to WoWInterface, and it will automatically be considered for that week's Pick.