Welcome to Panther, formerly Kittyui!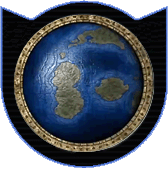 Panther UI
Contact me via Facebook.Com/CatnipDream for all questions.
Once downloaded all addons updateable via Curse,
except Docking Station which is here at WOWI.
Install:
Log out and Exit Game
Delete or Move Old WTF and Interface folders to a backup folder, just so long as there isn't a WTF or Interface folder in your WOW directory when we get started.
Extract Panther folders and move my WTF and Interface folder to your WOW directory.
Go into WTF folder and rename the following folders as requested: ACCOUNT NAME\REALM NAME\CHARACTER NAME ((Important note: Do not rename the folder called "Account" but the one called "ACCOUNT NAME" all in caps! Account name should not be your email address but your actual account name Server Name and Character Name are not written all in caps.))
Problems?:
I am still working out the install process...
Addons can be very fickle, and Reflux which used to allow you to set a single profile hasn't been updated in years alas...
Some known Issues:
1. Shift-right click the orbs to move them
2. The panels are /kgpanels config
3. The docking panels, go into Escape > Interface > Addons > Docking Panel > Profiles and set it to Darwinsradio
4. I believe pet bars are in /dom > General > Configure Bars...
5. Skada unlocking is when you left click the skada window gear > (last icon on the right of that window) > Skada > Unlock Window
6. The frames are /kgpanels config, and anchored to /dom, so you can move that.
7. The chat field is the edit box polish of /chatter
8. How to adjust the size of the KG panel frame:
9. Go to /kgpanels config, active > unit frames > scroll down to panel width x panel height
10. How to adjust text alignment and such?
Docking Station / Broker Location Escape > Interface > Addons > Docking Station > Plugins
Keybindings:
Alt Keys for Mounts
Shift-C Resets Skada Data
Page 1: 1-5
Page 2: Shift Keys
Page 3: F Keys
(Rogue-specific) Shift-F: Stealth / Shift-G: Vanish
Addons - 35:
AtlasLootEnhanced
AuraFrames
BigWigs
Castbars
Chatter
Chinchilla
DockingStation
Dominos
GatherMate2
Grid
kgPanels
Kui_Nameplates
LittleWigs
Masque
MasterPlan
MikScrollingBattleText
MistrasDiabloOrbs
MoveAnything
OmniCC
Overachiever
PantherWelcome
Pawn
PitBull4
Portfolio
Postal
RSA
SellJunk
SexyMap
SharedMedia
SimpleILevel
Skada
TipTac
TomTom
WeakAuras
WIM
Credits:
(No addons within have been used without explicit permission by the authors)
(Shiny<3) Without which none of this would be possible.
(Nandini - Mal'Ganis) Minimap Texture Fix with Glow
(Kathleen S) Kitty Ear Nameplate (no longer used)
(Ro - Hyjal) for the amazing Welcome Screen!
(Shadofall) WTF folder for 1920x1080 Settings (no longer used)
Special Thanks to all the addon authors for their hard work and dedication.
Special Thanks to Wowinterface.com for hosting my UI and helping me in so many little ways.
Special Thanks to all the users who have helped make this UI so popular, donations, feedback, it's truly invaluable.
Thank you,
Jonathan / Darwinsradio - Zul'Jin / Kittysafe - Zul'Jin
www.jmberman.com